Get your Cub Scout out and moving with our Cub Scout Activities ranging from one day events to weekend adventures to entire weeks full of fun.
Year Round Cub Scout Activities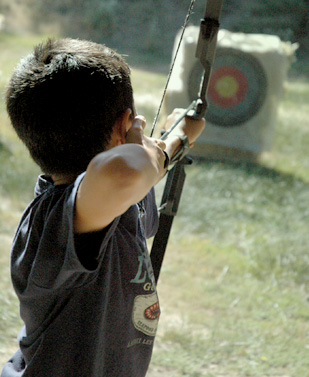 Cub Scout Bullseye Bonanza
This fun-filled day will teach safety and proper BB, archery, and slingshot shooting techniques as well as give Tigers through Webelos an opportunity to focus on their Rank Specific Shooting Sports awards for Archery, Air-powered BB or Sling Shot. This program offers two separate sessions each day. (BB, Archery, and Sling Shot each session.)  Scouts can attend both sessions or choose morning or afternoon.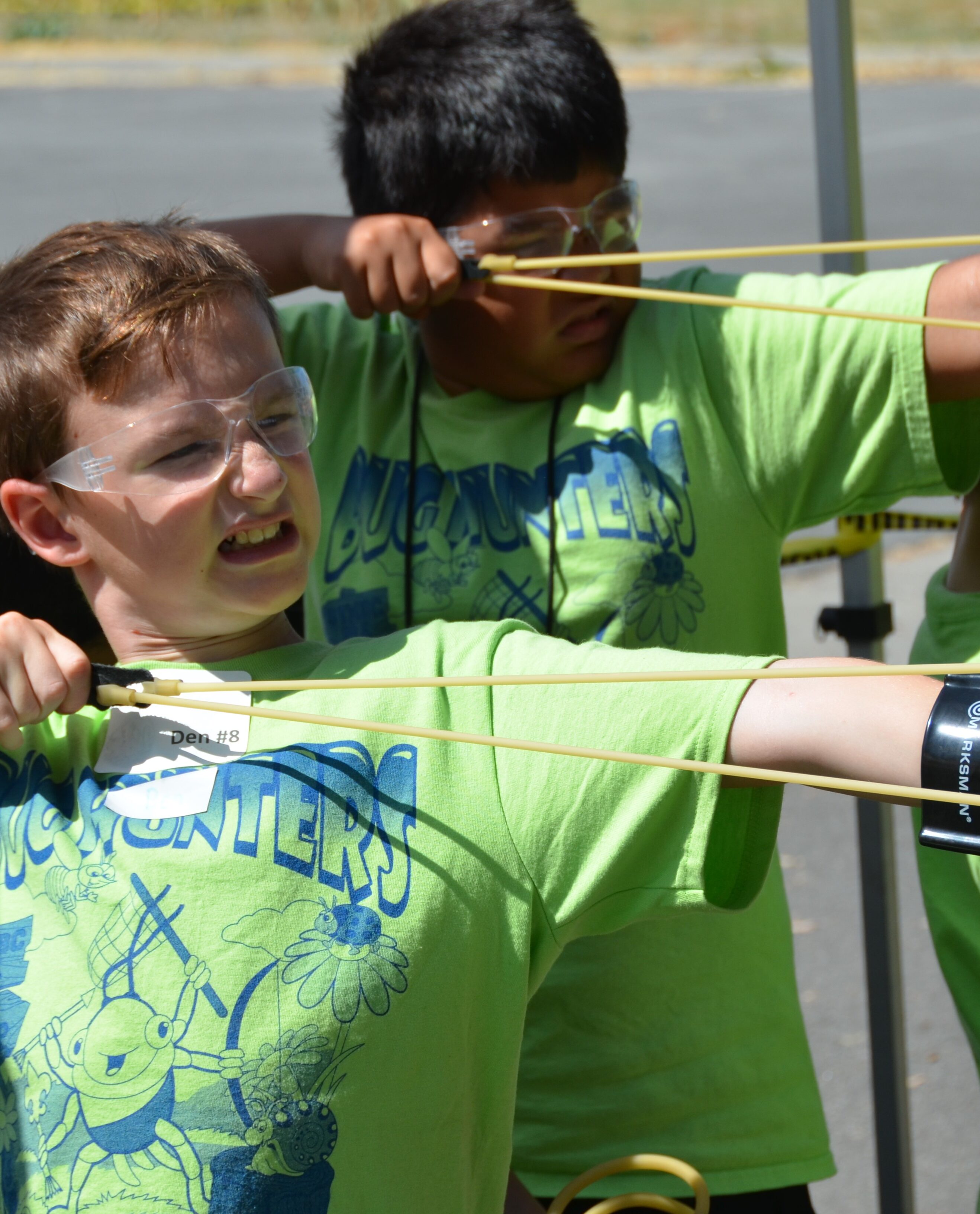 Cub Scout Day Camps
At cub camp, we create adventures for Cub Scouts and their families. Cub Camp is an opportunity for your Cub Scout to enjoy Cub Scout activities in a day camp style setting. Dates and location vary throughout the Council and the summer.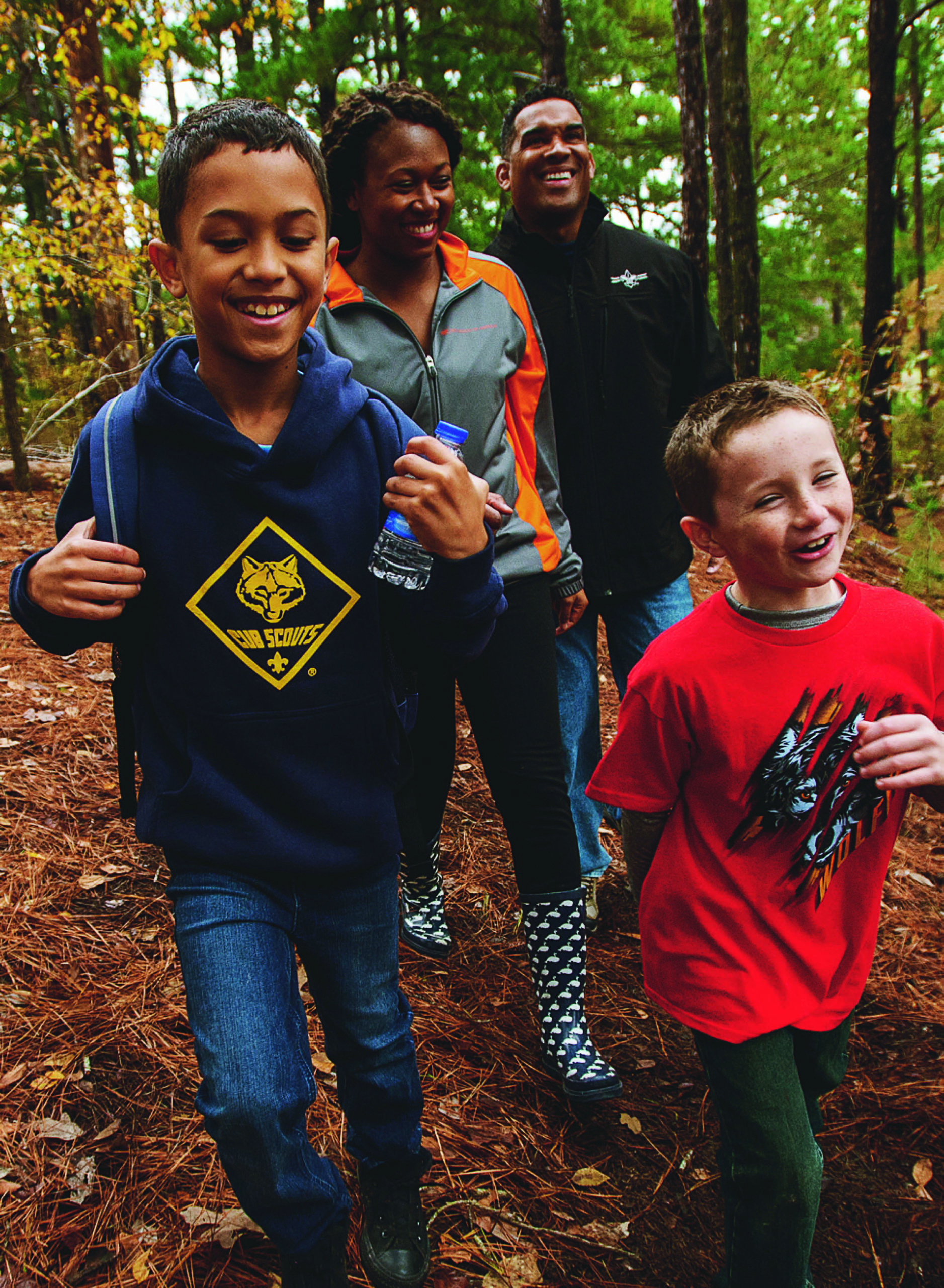 Cub Resident Camp
Cub Scouts who are ready for the chance to try real Cub Scout camping can participate in our Cub Scout Resident Camps. Campers will spend 3 night participating in fun stations like Air-powered BB, archery, hikes, knot typing, crafts, games and more. Tracks for Bear, Webelos, & Arrow of Light.
Family Camp
Come join us for a weekend of family camping near the coast in the beautiful California redwoods of Santa Cruz & Santa Clara Counties. Archery, nature hikes, campfires, games, sports, and FUN! Great food, starting with cracker barrel Friday night, breakfast, lunch, and dinner on Saturday and Sunday breakfast.
Cub-O-Ree
Packs, this is a great opportunity for your brand new scouts that join in September to experience the fun of Scouting. Whether you have been to Chesebrough before or not, everyone is welcome to this fun one day camp!
Boo-Fest
Come join us for our annual Halloween campout where participants get to make their own spooky area, trick-or-treat down the haunted nature trail, carve pumpkins, and participate in traditional scout activities with a spooky twist!
Pinewood Derby
The Pinewood Derby is a racing event for unpowered, unmanned miniature cars. With the help of adults, Scouts build their own cars from wood, usually from kits containing a block of pine wood, plastic wheels, and metal axles.
Come cheer on the Scouts and see all the hard work they have done to make the fastest and the most stylish cars in the district. Besides winners for time, we will also be judging based on appearance, so get out that graphite and detail that car, we are all going to "Do Our Best" and have a great time in the process.
Scout-O-Rama
Scout-O-Rama is a fun event for the whole community to showcase Scouting. Over 120 interactive, hands-on Scouting activities will be on display hosted by local Scout groups. Over 5,000 participants are expected to attend over the course of the day. Some of the cool activities include building and shooting water rockets, walking on a monkey bridge, shooting a Air-powered BB, throwing a tomahawk, racing a pinewood derby car and seeing outdoor cooking demonstrations.  Enjoy food for sale from a variety of unique food trucks. Everyone is invited be a Scout for a day at Scout O Rama!
Please bring the following forms to all Council cub activities:
Health Form (part A&B only) for all youth and adults.
Firearm Permission Form for youth attending events that involve shooting sports.
As well as the Pack providing a minimum ratio of 1:4, adult to youth except for Tiger Cubs where the Tiger Cub Partner is required for each youth.
If you have any questions about Cub Scout Year-Round Activities, please contact council office: at 408.638.8312 or email camping@svmbc.org.