Scout-O-Rama
Scout-O-Rama is a fun event for the whole community to showcase Scouting. Over 120 interactive, hands-on Scouting activities will be on display hosted by local Scout groups. Over 5,000 participants are expected to attend over the course of the day. Some of the cool activities include building and shooting water rockets, walking on a monkey bridge, shooting an Air-powered BB, throwing a tomahawk, racing a pinewood derby car and seeing outdoor cooking demonstrations.  Enjoy food for sale from a variety of unique food trucks. Everyone is invited be a Scout for a day at Scout O Rama!
Scouts BSA Summer Camp
The highlight for many Scouts BSA members is summer camp and our camps offers a variety of fun and challenging outdoor activities.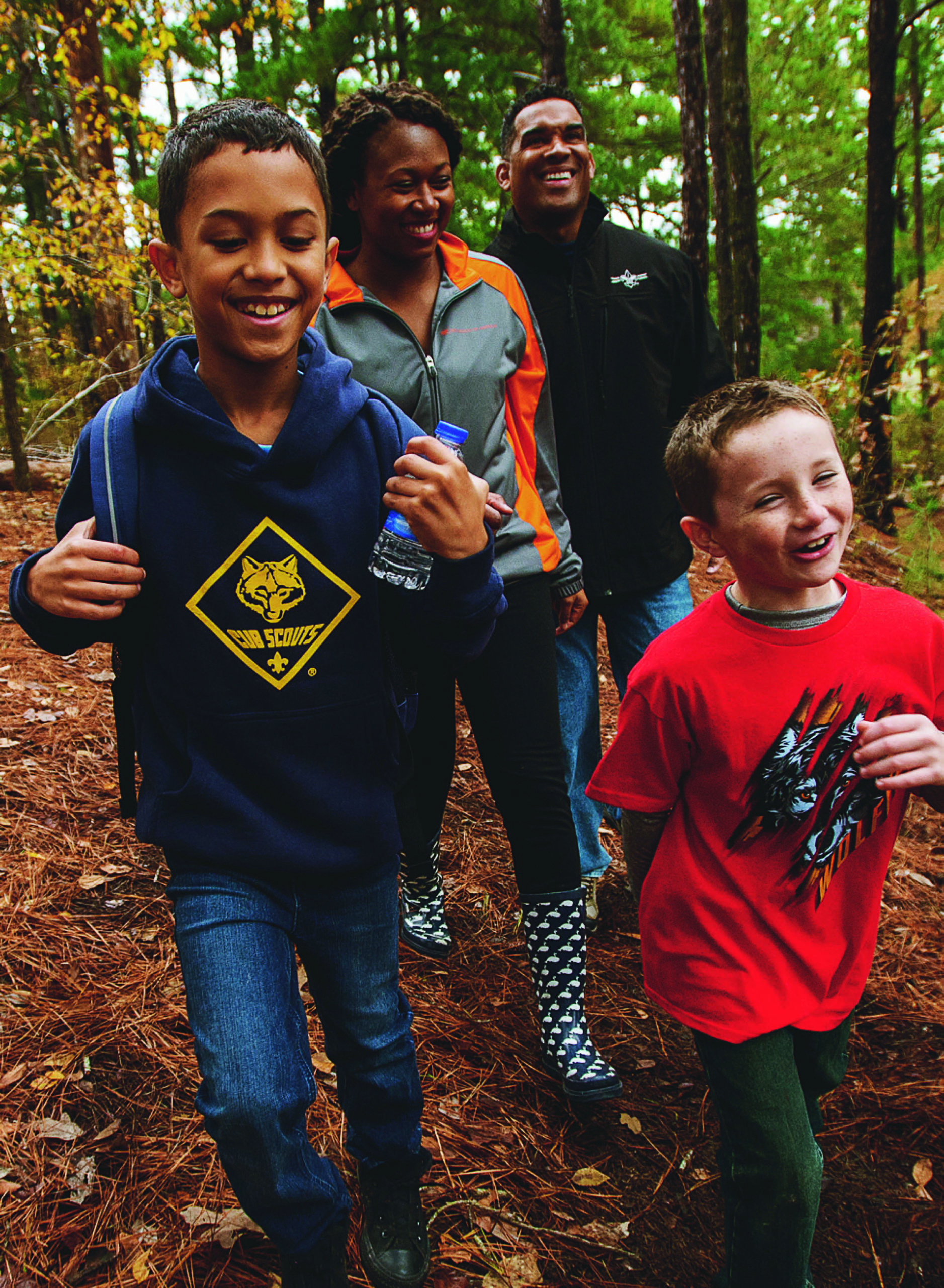 Family Camp
Come join us for a weekend of family camping near the coast in the beautiful California redwoods of Santa Cruz & Santa Clara Counties. Archery, nature hikes, campfires, games, sports, and FUN! Great food, starting with cracker barrel Friday night, breakfast, lunch, and dinner on Saturday and Sunday breakfast.
Powder Horn
Open to both registered adults and youth who are at least 13 and have completed the 8th grade, Powder Horn is a hands-on resource management course designed to give you the contacts and tools necessary to conduct an awesome high-adventure program in your troop, team, crew, or ship. 
The course will feature a variety of high adventure hands-on activities including climbing, wilderness survival, geocaching, orienteering, archery, fly fishing, sailing, Discovery Scuba, equestrian, stand up paddling, kayaking, and more.
Bear Paw Winter Camping
BearPaw is our Council's outdoor winter camping experience for Scouts BSA troops and Venturing crews.  It was the featured [front page] article in the January 2014 issue of Boy's Life magazine as a premier national BSA event. The outdoor camping experience allows participants to put into practice what they learned during troop meetings, which is camping in the snow or a very cold environment within a very safe environment accompanied by a couple hundred fellow Scouters.
Visit the Bear Paw Winter Camping Page for more information.